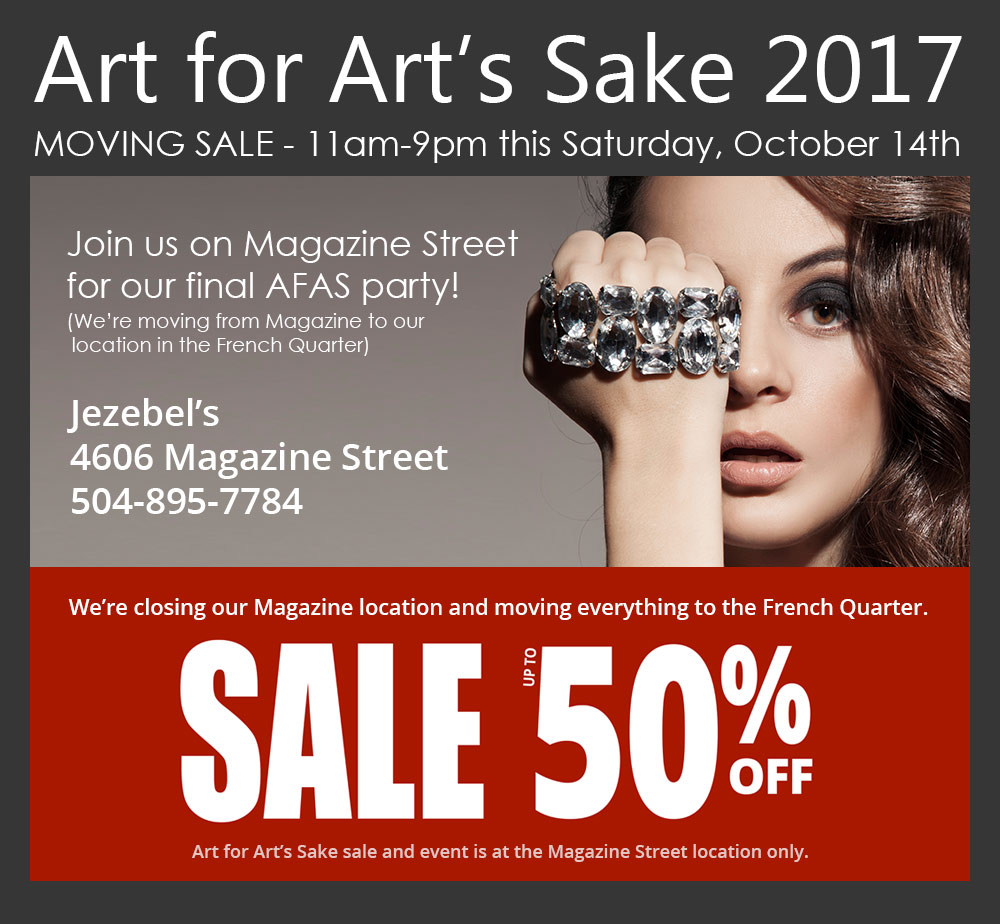 Join us for our final Art for Art's Sake party on Saturday, October 14th from 5-9pm.
We're moving everything at the end of the year to our location in the Quarter so this is our last year on Magazine.
We'll have drinks, food and great prices. Starting Saturday, October 14th at 11am, get up to 50% off selected items in the store including jewelry, clothing and home decor!